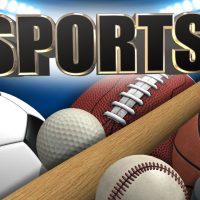 UNDATED (09/22/20) — The BCHS Lady Tiger Soccer team defeated Butler County on Tuesday by the score of 9-1 (Sydney Tucker scored 5 goals to lead the Lady Tigers)…the BCHS Golf teams defeated Ohio County on Tuesday in matches at the Community Center (Shelton Smith led the Tigers with a 9-hole score of 37, while Susan Sholosky turned in a round of 43 for the Lady Tigers).
LAKE BUENA VISTA, Fla. (AP) — The Denver Nuggets needed this one, if they were going to have any shot of reaching the NBA final, and they got it. They beat the Lakers, 114-106, in Game 3. Jamal Murray led the way with 28 points, 12 assists and eight rebounds. The victory cut the Lakers' lead to 2-1 in the Western Conference finals. Denver has set a record by erasing two 3-1 deficits in this postseason, but no NBA team has ever come back from 3-0.
ATLANTA (AP) — The Atlanta Braves have clinched another National League East title, with an 11-1 thumping of the Miami Marlins. Bryse Wilson pitched five scoreless innings and Marcell Ozuna drove in five runs with four hits that included two home runs. Miami remains in position to earn its first playoff berth since winning the World Series in 2003.
PITTSBURGH (AP) — The woeful Pittsburgh Pirates managed to slow the Chicago Cubs march to another NL Central title. Jacob Stallings hit a solo home run in the bottom of the ninth inning to give the Bucs a 3-2 victory. The Cubs began the day with a magic number of four to clinch the division title. The Pirates ended a five-game losing streak, winning for the just second time in 15 games.
WASHINGTON (AP) — The Philadelphia Phillies have fallen behind the Reds, Brewers and Giants in the chase for the National League's eighth and final playoff berth. They dropped both ends of doubleheader in Washington. The Nationals' Yadiel Hernández hit a game-ending, two-run homer off Brandon Workman for a 2-1 win in the second game. Austin Voth pitched a three-hitter to win the opener 5-1.
CINCINNATI (AP) — The Milwaukee Brewers enhanced their playoff chances at the expense of the Reds, pulling one out against Cincinnati's bullpen. Tyrone Taylor homered, Eric Sogard doubled home the go-ahead run in the seventh inning, and the Brewers rallied for a 3-2 victory over the surging Reds. The Brewers have won four of five and are back to .500.