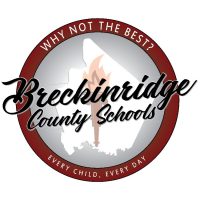 HARDINSBURG (09/16/20) — Breckinridge County Schools will proceed with a return to in-person classes on September 28th, according to Breckinridge County Schools Superintendent Dr. Nick Carter on Wednesday…
Under the plan, the district will follow the "A-B" schedule, with "A" students attending class on Mondays and Tuesdays, with "B" students in school on Wednesdays and Thursdays, with no in-person classes on Fridays. Students will still be needed to complete remote learning assignments on days not in-school. Students who plan not to attend in-person classes would need to contact their respective school regarding the decision but still continue with remote learning.
Governor Andy Beshear earlier this week said he would not offer any additional recommendations on re-opening, instead districts to use monitoring guidelines released on Monday.
(Images: Breckinridge County Schools)