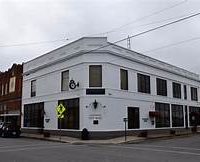 9/14/2020—Terry Laslie was appointed Police Chief at the regular meeting of the Hardinsburg City Council Monday evening.  Laslie replaces Mike Robinson, who retired.  Laslie has been with the Hardinsburg Police Department since December, 2006, and has served as Assistant Chief since 2009.
In other business, the Council approved the second reading of an ordinance setting tax rates for the current Fiscal Year.  The personal property tax rate is 33 cents per $100 assessed valuation.  The motor vehicle rate is 28 cents, and the Fire Department tax rate is 3 cents.  The tax rate last year was 34 cents, and the motor vehicle and Fire Department rates are the same as last year.
The Council approved a motion to have a Halloween Parade on Saturday, October 31, at 4:00pm.  The parade will be held in place of traditional trick and treating.  All CDC guidelines will be followed.
The Council approved application for two grants.  The first is the annual Litter Abatement Program Grant.  The second grant request is by the Police Department for a Polaris 750 side-by-side, 6×6.
The Council approved the removal of speed bumps on East 2nd Street.
The Council declared .23 acres of land on West 1st Street as surplus property.  Mayor Wayne Macy was authorized to negotiate the sale of the property.
Veolia Project Manager Mike Masterson said all water line extension projects are complete.  He said the water and sewer plants were inspected by the Kentucky Department of Environmental Protection.  No violations were found.
The Police Department made six felony and five misdemeanor arrests in August. They issued five citations, and worked nine accidents.