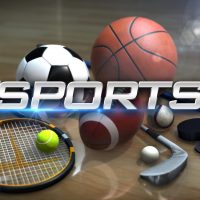 LAKE BUENA VISTA, Fla. (AP) — The Miami Heat have closed out their Eastern Conference semifinal series, while the Los Angeles Lakers have taken a 2-1 lead in the West. Jimmy Butler and Goran Dragic each scored 17 points as the Heat knocked out the Milwaukee Bucks in Game 5, 113-107. LeBron James scored 36 points in his league-record 162nd playoff win, leading the Lakers to a 112-102 win over Houston.
UNDATED (09/08/20) — In Major League Baseball from Tuesday, the Cubs blanked Cincinnati, 3-0…St. Louis and Minnesota split a doubleheader..Miami blanked Atlanta, 8-0…Kansas City over Cleveland, 8-6 and Pittsburgh over the White Sox, 5-4.
DENVER (AP) — A person with knowledge of the situation tells The Associated Press the Denver Broncos fear star linebacker Von Miller suffered a season-ending ankle injury toward the end of Tuesday's practice. The practice took place indoors because of a snowstorm that struck the Rocky Mountains after a series of upper-90s and 100-degree days. Miller appeared primed for a big season following an offseason in which he added several pounds of muscle and said he had rededicated himself to the sport.
LOS ANGELES (AP) — Former Kentucky and Southern California basketball star Dwight Anderson has died at the age of 61. Anderson earned the nickname "The Blur" because of his speed on the court. The Dayton, Ohio, native began his college career under coach Joe B. Hall at Kentucky. He transferred after 1 1/2 seasons to the University of Southern California. Anderson earned All-Pac-10 first-team honors and was an All-American honorable mention for the Trojans.