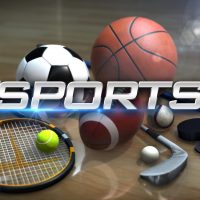 LAKE BUENA VISTA, Fla. (AP) — The Milwaukee Bucks avoided a four-game sweep in the NBA playoffs yesterday, while the Los Angeles Lakers evened their series with the Houston Rockets at a game apiece. Khris Middleton scored 36 points to lead the Bucks to a 118-115 overtime win against Miami. LeBron James had 28 points, 11 rebounds and nine assists in the Lakers' 117-109 victory over the Rockets.
EDMONTON, Alberta (AP) — John Klingberg scored the only goal and Anton Khudobin (hoo-DOH'-bihn) stopped 25 shots as the Dallas Stars took Game 1 of the NHL's Western Conference final, 1-0. Klingberg beat Marc-Andre Fleury just 2:36 after the opening faceoff. That was enough offense to support Khudobin, who made 13 saves in the third period of his first career playoff shutout.
NEW YORK (AP) — The U.S. Open continues without men's top seed Novak Jokovic after he defaulted his match for hitting a tennis ball that struck a line judge. The 17-time Grand Slam winner had just fallen behind, 6-5 in his fourth-round match against Pablo Carreno Busta, when he swatted a ball that hit the judge in the throat. Busta advanced to the quarterfinals along with Alexander Zverev, Naomi Osaka, Jennifer Brady and Shelby Rogers.
NEW YORK (AP) — Baseball Hall of Famer and former stolen base king Lou Brock has died at 81. Brock became a St. Louis Cardinal in one of the most lopsided trades in major league history before winning two World Series and three NL pennants with the Redbirds. Brock stole 938 bases in his career, including 118 in 1974.
DARLINGTON, S.C. (AP) — Kevin Harvick has opened NASCAR's playoffs by earning his circuit-leading eighth win overall this season and second at Darlington. Martin Truex Jr. led for a race-high 196 laps before having to pit for repairs, putting Harvick in control of the race for the final 14 laps. Austin Dillon finished second, followed by Joey Logano, Eric Jones and William Byron.