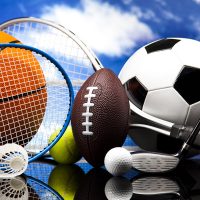 VINE GROVE (09/10/20) — Both the Fighting Tiger and Lady Fighting Tigers golf teams posted wins at Lincoln Trail against North Hardin on Tuesday.
Lady Fighting Tigers individual scoring: Susan Shalosky 51 (match medalist),
Barbra Gail Wright 62, Sami Smith 56, Lilly Wardrip 91, Anna Priest 72
Fighting Tigers individual scoring: Ethan Lucas 45, Hunter Barr 44, Mercer Rogers 43
Shelton Smith 41, Lincoln Smith 40 (match medalist), Brett Hinton 48
-0-
UNDATED (09/02/20) — In Major League Baseball from Wednesday, Cincinnati beat St. Louis, 4-3…Atlanta over Boston, 7-5…the Cubs 8, Pittsburgh 2…Cleveland blanked Kansas City, 5-0 and Minnesota beat the White Sox, 8-1. In the NBA playoffs, Miami beat Milwaukee, 116-114 and Houston eliminated Oklahoma City, 104-102.
-0-
UNDATED (AP) — Baseball Hall of Famer Tom Seaver has died at age 75 following complications from dementia and COVID-19, according to the Hall. Seaver spent most of his 20-year career with the New York Mets and was 311-205 with a 2.86 ERA and 3,640 strikeouts. He won three Cy Young Awards, posted five 20-win seasons and was inducted into the Hall of Fame on his first year of eligibility.
-0-