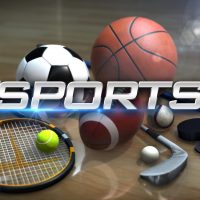 UNDATED (07/29/20) — In Major League Baseball from Wednesday night, Cincinnati outslugged the Cubs, 12-7… St. Louis lost to Minnesota, 3-0…Atlanta over Tampa Bay, 7-4 and the White Sox blanked Cleveland, 4-0.
UNDATED (AP) — The Dodgers and Astros kept their tempers in check just a night after a brushback pitch caused both benches to empty. This one lasted 13 innings as Edwin Rios belted a two-run homer to send the Dodgers past the Astros, 4-2. Los Angeles went ahead on an RBI double by Mookie Betts in the top of the 11th, but Carlos Correa's run-scoring single extended the game. Corey Seager also homered for the Dodgers.
HOUSTON (AP) — Los Angeles Dodgers pitcher Joe Kelly has appealed an eight-game suspension he received from Major League Baseball for throwing a fastball near the head of Houston's Alex Bregman and mockingly taunting Astros star Carlos Correa on Tuesday. The game marked the first time the teams had met since it was revealed Houston stole signs en route to a 2017 World Series title that came at the Dodgers' expense. Dodgers manager Dave Roberts was suspended for last night's game and Astros manager Dusty Baker was fined an undisclosed amount.
BOSTON (AP) — Former Red Sox manager John McNamara has died at age 88. McNamara managed Boston to within one strike of a World Series victory in 1986 before an unprecedented collapse on the field extended the team's championship drought into the new millennium. He was 1,167–1,242 over parts of 19 seasons while managing six big league clubs.
UNDATED (AP) — The ACC has reworked its football schedule to allow each team to play 11 games and to incorporate Notre Dame. The Fighting Irish agreed to give up its storied independence in a year rocked by the coronavirus pandemic. The schedule will include one non-conference game in a season scheduled to run from Sept. 7 through either Dec. 12 or 19.
LAKE BUENA VISTA, Fla. (AP) — NBA starts Anthony Davis and Zion Williamson are ready for re-opening night. Davis practiced yesterday for the first time since getting poked in an eye during the Los Angeles Lakers' scrimmage opener last week. The New Orleans Pelicans said Williamson will be a game-time decision for their re-opener tonight against Utah after he missed nearly two weeks due to a family emergency and a four-day quarantine upon his return.
SAN FRANCISCO (AP) — San Francisco 49ers general manager John Lynch has agreed to a new five-year contract that will keep him locked up through the 2024 season. The new deal for Lynch comes about six weeks after coach Kyle Shanahan replaced his original six-year deal signed in 2017 with a new six-year contract that takes him through 2025. Lynch was named executive of the year last season by the Pro Football Writers Association of America for helping the Niners reach the Super Bowl last season.