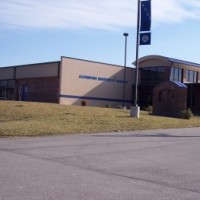 5/21/2020—The Cloverport Board of Education approved the tentative budget for the 2021 Fiscal Year at their regular meeting Thursday evening.  The total budget is $4,469,954.35.  The Board was advised that there could be a mid-year reduction in the budget.
In other business, the Board approved the professional development plan.  Superintendent Keith Haynes said the focus of the plan is on-line learning.
The Board approved the 2021 pay and salary schedules.
School activity budgets were approved.
The creation of paid emergency leave for 2019/20 was approved.
In a brief meeting of the Cloverport School District Finance Corporation, a resolution to refinance 2015 bonds at a lower interest rate was approved.  The Board will save an estimated $35,000 in the process.
The Board approved a contract with Communicare and the 2020 Financial Audit contract with Drane and Company, PLLC.
Membership in the Green River Educational Coop was approved.
The 2020 Capital Funds request was approved.  Also, the CARES funding assurances were approved.  The Board will receive approximately $100,000 for COVID-19 related expenses.
In personnel matters, the Board approved the contract with Superintendent Keith Haynes from July 1, 2020 through June 30, 2024.  Haynes will be paid $117,311.95 annually.  In a related matter, Haynes' evaluation plan was discussed.  A formal evaluation will occur at the June Board meeting.
The Board approved 20 six-hour days in June and July for a receptionist to assist with COVID-19 related absences.
Because of declining enrollment, teaching contracts for Greg Stephens and Drew Young were not renewed.  Lisa Simmons resigned as Assistant Athletic Director, effective June 30, 2020.