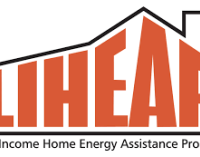 UNDATED (05/01/20) — The Low-Income Home Energy Assistance Program is offering a one-time "Spring Subsidy" to apply a credit to energy bills from May to June 30th.
According to the local Community Action office, clients must not exceed 150% of the Federal Poverty Gudelines. Stimulus payments and the additional $600 unemployment stimulus will not be counted as income.
The subsidy will provide benefits for all fuel types.
They agency will need proof of income for all persons in the household, ID of person applying, Social Security Numbers, birthdates, utility bill (if not in your name- proof of responsibility.) If ID and utility bill are different, additional piece of mail to verify residence is needed.
The CKCAC Cares program may be able to assist with all or portions rent or water payments for April and May. Clients must not exceed 125% of poverty.
To apply or get more information, call the Breckinridge County Community Action office at (270) 756-6813.
Additional programs are still in the planning stages.