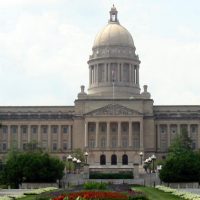 FRANKFORT, Ky. (AP) — Republican lawmakers in Kentucky have swept aside Governor Beshear's veto of a bill to require people to show a government-issued photo ID in order to vote.
Votes to override easily cleared the GOP-led Senate and House on Tuesday. 
The American Civil Liberties Union of Kentucky promptly said it will consider filing legal action to try to halt the measure.
Kentucky lawmakers have finished work on a proposal that would add a series of crime victims' rights to the state's Constitution.
The measure is known as Marsy's Law. It was returned to the statewide ballot during a flurry of action by lawmakers Tuesday.