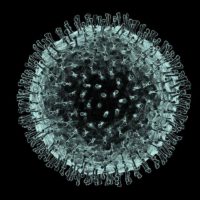 LEITCHFIELD (03/25/20) — The Grayson County Health Department confirmed late Wednesday afternoon a second positive case of the Coronavirus had been identified in Grayson County.
The statement came just hours after the department confirmed the initial case.
They continue to ask residents of the county to remain calm and follow CDC and state guidelines for prevention and treatment.
The Breckinridge County Health Department said in a statement issued late Wendesday afternoon there were no confirmed cases of the virus as of late yesterday, but screening and testing are still on-going.