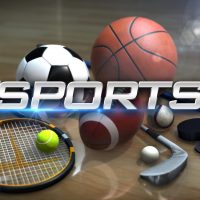 UNDATED (AP) — Six-time Super Bowl champion Tom Brady has signed a two-year contract with the Tampa Bay Buccaneers, saying he is embarking on a "new football journey." The 42-year-old quarterback who spent the first 20 years of his career with the New England Patriots announced his decision Friday in an Instagram post and thanked the Bucs for the opportunity.
ATLANTA (AP) — Running back Todd Gurley has accepted a contract with the Atlanta Falcons, one day after being released by the Los Angeles Rams. The one-year, $6 million agreement was confirmed to The Associated Press by a person familiar with the deal. Gurley rushed for more than 1,000 yards in three of his five seasons with the Rams, but he ran for a career-low 857 yards with the Rams last year.
ENGLEWOOD, Colorado (AP) — The Denver Broncos have worked out a two-year deal with former Los Angeles Chargers running back Melvin Gordon. A person with knowledge of the deal told The Associated Press that it's worth $16 million with all but $2.5 million guaranteed. The two-time Pro Bowl selection has three dozen rushing touchdowns over the last four seasons and 47 touchdowns overall.
UNDATED (AP) — Georgia basketball guard Anthony Edwards has announced his plans to enter the NBA draft after leading all NCAA freshmen in scoring. The 6-foot-5 Edwards averaged 19.1 points and 5.2 rebounds for the Bulldogs. Edwards is expected to be among the top picks if or when the draft is held later this year. 
MATSUSHIMA AIR BASE, Japan (AP) — The Olympic flame has arrived in Japan from Greece. It was greeted in a scaled-down ceremony at an air base in northern Japan. The flame touched down Friday amid questions about whether the Tokyo Games can open as scheduled on July 24 because of the coronavirus pandemic. The flame will stay in northern Japan for almost a week until the four-month torch relay begins officially on March 26.
DENVER (AP) — The head of USA Swimming wants a postponement of the Tokyo Olympics, noting the disruptions athletes have experienced during the coronavirus crisis. U.S. Olympic officials didn't immediately respond to the letter, but earlier in the day said there was no rush to postpone the Olympics. They said it's a decision to be made by world health leaders, the IOC and the Japanese government.