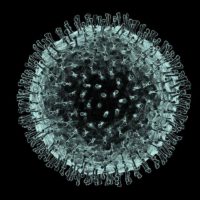 HARDINSBURG (03/17/20) — Local officials held a second briefing Tuesday night to discuss the on-going response in Breckinridge County to the Coronavirus outbreak that has closed schools and businesses.
Officials re-iterated that there have been no positive cases from Breckinridge County, but caution is still needed. If someone thinks that they have virus-related illness (fever, coughing, shortness of breath) have been exposed to someone or been to an area where cases have been reported, they need to contact the Health Department or their health care provider to begin the screening process. Health Department officials say they are keeping records on any investigations that come in.
Local government offices are closed to in-person business, but will be staffed to handle issues. The exception being Hardinsburg City Hall staying open through tomorrow morning, although City Clerk Stephen Clark that may change.
Wednesday will mark the third day local schools have been out for the outbreak (Breckinridge County Schools are holding NTI Day #3); County Superintendent Nick Carter said while it's hoped classes can return after Spring Break, educators are working on additional NTI days if needed.
Cloverport Independent Schools are scheduled to return on Monday, March 30th.
Video Link to the Briefing: Local Briefing
Audio…