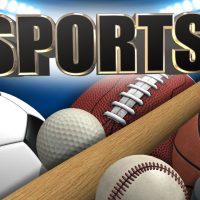 LOUISVILLE, Ky. (AP) — The Kentucky Derby is being postponed from May to September because of growing concern about the coronavirus pandemic. Sources close to the race say Churchill Downs will postpone the Derby from May 2 to Sept. 5. That would mark the first time in 75 years that the race won't be run on the first Saturday in May. A formal announcement by the racetrack will be made later today.
LEXINGTON (AP) — Keeneland race track has canceled its spring meet because of COVID-19. The meet was scheduled for April 2-24, with the $1 million Blue Grass Stakes awarding 170 points toward the Kentucky Derby, the highlight of the opening weekend.
LOUISVILLE, Ky. (AP) — The University of Louisville says guard Darius Perry will transfer to another school for his final college season after starting 26 games as a junior. The 6-foot-2 Perry averaged 5.2 points, 2.5 assists and 1.5 rebounds per game for the No. 15 Cardinals this season.
NASHVILLE (AP) — The Tennessee Titans have tagged Derrick Henry as their franchise player, making sure they keep the NFL rushing leader around for at least this season. Henry had 1,540 yards rushing during the 2019 regular season leading the Titans to the AFC title game. Former Titans quarterback Marcus Mariota has reached a deal with the Las Vegas Raiders.
UNDATED (AP) — Minnesota Vikings quarterback Kirk Cousins has accepted a two-year, $66 million contract extension, while Vikings receiver Stefan Diggs is headed to Buffalo. The Dallas Cowboys have placed their exclusive franchise tag on quarterback Dak Prescott, securing his rights for an estimated $31.5 million while the sides continue working on a long-term deal.
NEW YORK (AP) — The NFL will proceed with its draft but without public events next month in Las Vegas. It's not yet clear, however, if the draft itself will be held in the city. Commissioner Roger Goodell said Monday the draft will take place April 23-25 as scheduled but under a modified format still being developed.
NEW YORK (AP) — It will be at least two more months before the Major League Baseball schedule will begin. MLB has pushed back opening day until mid-May at the earliest because of the new coronavirus. The decision follows the federal government recommendation restricting events of more than 50 people for the next eight weeks.
CHARLOTTE, N.C. (AP) — NASCAR has suspended its season until May as part of the CDC's recommendation to postpone gatherings for the next eight weeks because of the COVID-19 pandemic. The decision came after at least two Monday conference calls between the sanctioning body and its team owners. The series plans to return to the track at Martinsville Speedway in Virginia on May 9.