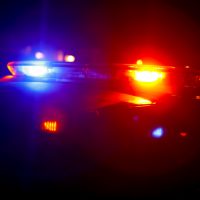 HARNED (02/11/20) — A Shepherdsville man is facing multiple charges after a confrontation with law enforcement on Tuesday.
According to Breckinridge County Sheriff's Department Chief Deputy Bruce Anthony, officers responding to H.A. Sammiches in Harned on a report of a domestic dispute and found 28-year-old James Quinton Himmelhaver acting in a belligerent manner and refusing to comply with commands. Anthony said Himmelhaver appeared to be under the influence of drugs when found by emergency personnel.
An altercation ensued with a deputy and EMS worker slightly injured. A Taser was used twice to bring Himmelhaver under control and into custody. He was taken to Breckinridge Memorial Hospital for treatment.
Anthony said charges against Himmerhaver include Assault 1st and 3rd degree, terroristic threatening, resisting arrest and public intoxication- controlled substance among counts.
The incident remains under investigation.