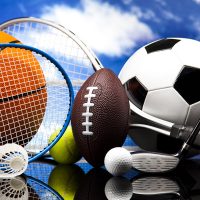 GREENVILLE (02/11/20) — The Breckinridge County Fighting Tiger basketball team is on the road tonight at Muhlenberg County. Coverage on 104.3- the River begins around 6:45 ahead of the 7pm scheduled varsity start.
UNDATED (02/10/20) — In high school basketball from Monday night, the Lady Tigers snapped a four-game skid with a 52-48 win over Owensboro…the Cloverport Aces lost to Whitesville Trinity, 66-46, while the Lady Aces lost to Trinity, 65-45.
NASHVILLE (02/11/20) — UK Basketball seeks a third straight win when they head to Nashville to take on Vanderbilt in a 6pm game. (WXBC will be unable to broadcast the game due to Fighting Tiger basketball.) The Wildcats moved up to 12th in the latest AP Poll. Louisville stayed at number five. The top four remained Baylor, Gonzaga, Kansas and San Diego State. 
UNDATED (02/10/20) — There were three games involving Top 25 teams on Monday night: Baylor defeated Texas, 52-45…7th- ranked Duke held off number eight Florida State, 70-65 and 24th-ranked Texas Tech crushed TCU, 88-42.
INDIANAPOLIS (AP) — Spencer Dinwiddie made a 21-foot jumper with 5 seconds left to give the Brooklyn Nets a 106-105 victory over the Indiana Pacers. Dinwiddie finished with 21 points. The lead changed hands three times in the final 27 seconds. But Malcolm Brogdon's 3-pointer at the buzzer came up short and the Pacers lost their sixth in a row.
UNDATED (02/10/20) — Other NBA scores from Monday: Charlotte beat Detroit, 87-76…Orlando 135, Atlanta 126… Toronto beat Minnesota, 137-126…Milwaukee over Sacramento, 123-111…Utah beat Dallas, 123-119…Denver 127, San Antonio 120…Miami over Golden State, 113-101 and the Lakers downed Phoenix, 125-110.
UNDATED (AP) — Mookie Betts and David Price officially are members of the Los Angeles Dodgers. The Red Sox and Dodgers have finalized the on-again, off-again deal that will send the AL MVP and AL Cy Young winner to the West Coast. The Red Sox will receive outfielder Alex Verdugo,  two prospects and cash in a move by the Red Sox to avoid the so-called 'luxury tax'.  
COSTA MESA, Calif. (AP) — The Los Angeles Chargers say quarterback Philip Rivers will enter free agency and not return for the upcoming season, ending his 16-year run with the franchise. The fourth player taken in the 2004 NFL draft owns 30 franchise records and has thrown for over 4,000 yards in 11 of his last 12 seasons.