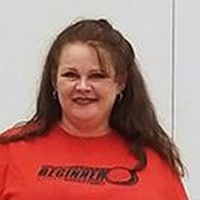 MILLWOOD (02/08/20) — The family of a Grayson County woman badly injured when her residence exploded last month has said she has died.
The family of 44-year-old Angela Young of Millwood posted to a Facebook page that she died Saturday at University of Louisville where she was taken following the January 29th explosion at the residence along Crawford Street. Young suffered burns over 75-80% of her body.
Her seven-year-old daughter, JoHanna, was also injured but treated and released from Kosair Children's Hospital shortly after the explosion.
Authorities believe a faulty gas furnace may have triggered the blast.
Funeral services for Young are scheduled for Wednesday in Leitchfield.