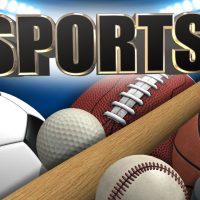 OWENSBORO (02/04/20) — The Breckinridge County Fighting Tiger basketball team saw a three-game win streak snapped Tuesday night in a 76-65 loss to Owensboro. Kaeveon Mitchell finished the night with 39 points for the Tigers, who host Ohio County on Friday night. 
MORGANTOWN (02/04/20) — In girls middle school volleyball, the Lady Tigers completed a sweep of Butler County, winning 6th, 7th and 18th grade matches at Butler County Middle.
LEXINGTON, Ky. (AP) — Nick Richards scored a career-high 27 points, including 25 in the second half, Immanuel Quickley added 21 and No. 15 Kentucky beat Mississippi State 80-72. In rebounding from the weekend loss to Auburn, the Wildcats never trailed and led by as many as 14 in the second half.
UNDATED (02/04/20) — In the Top 25 from last night, 7th-ranked Duke beat Boston College, 63-55…number 9 Maryland 56, Rutgers 51…11th-ranked Auburn needed overtime to beat Arkansas, 79-76 and number 22 Penn State beat 16th-ranked Michigan State, 75-70.
UNDATED (02/04/20) — Four games in the NBA on Tuesday night: Milwaukee topped New Orleans, 120-108…Houston over Charlotte, 125-110…Denver 127, Portland 99 and the Lakers beat San Antonio, 129-102.
BOSTON (AP) — Two people with knowledge of the deal say the Boston Red Sox have agreed to send outfielder 2018 AL MVP Mookie Betts to the Los Angeles Dodgers. The Red Sox would also send away left-hander David Price in a salary dump designed to save Boston tens of millions of dollars and help them dip below baseball's luxury tax threshold.
EAST LANSING, Mich. (AP) — Michigan State football coach Mark Dantonio has announced his retirement, ending a 13-year run in which his teams won three Big Ten titles and he became the school's winningest coach. Dantonio went 114-57 as Michigan State's coach and won Big Ten titles in 2010, 2013 and 2015.
LOS ANGELES (AP) — The Los Angeles Chargers have announced a contract extension for head coach Anthony Lynn. Lynn is 27-24 in three seasons with the Chargers. He guided the team to a 12-4 mark and a berth in the AFC divisional round in 2018, but the Chargers fell to 5-11 this past season. Lynn had one year left on his contract.