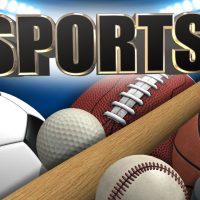 HARNED (01/14/20) — The Fighting Tiger basketball team improved to 11-3 on the season with a 63-55 win over Daviess County Tuesday night at Tiger Arena. Jared Shrewsberry led the Tigers with 25, while Kaeveon Mitchell added 16. The Tigers' next game is on the road at North Hardin.
MORGANTOWN (01/14/20) — The Cloverport Aces dropped a 76-51 decision at Butler County on Tuesday, while the Lady Aces lost, 75-42. The Aces are at Edmonson County Saturday afternoon while the Lady Aces Louisville Western at the Sportscenter on Saturday.
HARNED (01/15/20) — The BCHS Lady Tigers are in action tonight at home to Louisville Fern Creek. Tonight's game is a varisty-only contest beginning at 6 at Tiger Arena.
PITTSBURGH (AP) — No. 11 Louisville was able to pull out a 73-68 win in overtime against Pittsburgh after Panthers forward Terrell Brown was called for a foul while hitting a potential game-tying bucket with 21 seconds left. Jordan Nwora (WOHR'-uh) led the Cardinals with 14 points and Dwayne Sutton finished with 13 points and nine rebounds.
UNDATED (AP) — Aamir Simms poured in a career-high 25 points in the Tigers' 79-72 upset of No. 3 Duke. It was the highest-profile upset for the Tigers since beating No. 1 North Carolina on their home court in February 2001. The only other upset in the Top 25 saw Wisconsin knock off 17th-ranked Maryland, 56-54.
COLUMBIA, S.C. (01/15/20) — UK Basketball is on the road tonight at South Carolina. Coverage on 104.3, the River begins with "Countdown to Tipoff" at 4 ahead of the 5:30 tipoff in Columbia. Also tonight, Indiana is at Rutgers.
MEMPHIS, Tenn. (AP) — Ja Morant had 26 points and eight assists, Dillon Brooks scored 24 and the Memphis Grizzlies won their sixth straight game by defeating the Houston Rockets 121-110. Jonas Valanciunas added 19 points and Jaren Jackson Jr. had 15 despite going 6 of 16 from the floor. Other NBA winners were Atlanta, Utah, Milwaukee, Dallas and the L.A. Clippers. 
BOSTON (AP) — The Boston Red Sox have fired manager Alex Cora amid Major League Baseball's investigation into sign stealing. The Red Sox are under investigation for stealing signs in Cora's first season as manager in 2018, when Boston won the World Series. Cora also was the bench coach for the 2017 Houston Astros team that was found to have stolen signs on its way to a World Series title.
UNDATED (AP) — Panthers linebacker Luke Kuechly is retiring after eight seasons, announcing in a video posted on the team's website that he feels now is the right chance to move on. Meanwhile, tight end Antonio Gates has formally announced his retirement after a 16-year NFL career spent entirely with the Chargers.