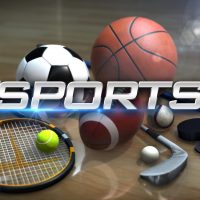 BLOOMINGTON, Ind. (AP) — Trayce Jackson-Davis made the tie-breaking free throws with 1:57 left and capped a late rally to give the Indiana Hoosiers a 66-62 victory over Northwestern. Indiana snapped a two-game losing streak despite trailing almost the entire second half. Jackson-Davis finished with 21 points and seven rebounds.
UNDATED (AP) — Wednesday's top-25 winners included second-ranked Duke and No. 3 Kansas. The Blue Devils earned their eighth straight win as Tre Jones scored 16 points, including two key baskets during the stretch in a 73-64 victory at Georgia Tech. Devon Dotson had 20 points and David McCormack added 16 in the Jayhawks' 79-53 romp over Iowa State.
UNDATED (01/08/20) — Elsewhere in the Top 25, 5th Auburn held off Vanderbilt, 83-79…number seven San Diego State over Wyoming, 72-52 and 10th-ranked Florida State topped Wake Forest, 78-68.
INDIANAPOLIS (AP) — Tyler Herro had 19 points, Duncan Robinson scored 11 of his 17 points in a decisive third quarter and seven Miami players scored in double figures as the Heat routed the Indiana Pacers 122-108. Other NBA winners from Wednesday were: Toronto, San Antonio, Orlando, Denver, Houston, New Orleans, Utah and Milwaukee.
UNDATED (AP) — Joe Judge is officially the new coach of the New York Giants. The New England Patriots special teams coordinator and receivers coach reached a contract agreement Wednesday. The deal was finalized a day after the 38-year-old was offered the job and asked to turn around a franchise that has made the playoffs once since the 2011 season.
UNDATED (AP) — Patriots quarterback Tom Brady says in an Instagram post to fans that he still has more to prove following a season that ended with his team failing to reach the Super Bowl for the first time since 2015. Brady's current contract ends in March. If he's not re-signed he could become an unrestricted free agent for the first time in his 20-year career.
UNDATED (AP) — Jake Fromm has added himself to the list of players who will be available in the upcoming NFL draft. The Georgia quarterback is giving up his senior season of eligibility to enter the draft. Fromm threw for a career-high 2,860 yards this season with 24 touchdowns and five interceptions. 
HARNED (01/07/20) — In boys middle school basketball from this week, Breckinridge County picked up wins over Burns Middle on Tuesday: the 7th grade winning, 51-25 while the Tigers 8th grade won by a count of 43-41.