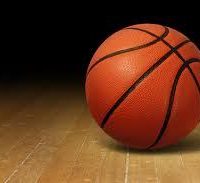 HARNED (01/07/20) — Breckinridge County Fighting Tiger basketball improved to 9-3 on the year with a 69-57 win over Butler County Tuesday night at Tiger Arena. Kaeveon Mitchell led the Tigers with 22 points, Justin Shrewsberry added 19 in the win. The Tigers host Cloverport Friday night at Tiger Arena.
OWENSBORO (01/07/20) — The Lady Tigers fell to Apollo in Owensboro on Tuesday night by the score of 73-68. Lily Grimes led Breckinridge County with 23 while Cassidy McDaniel added 19. The Lady Tigers also host Cloverport Friday night in their next game. 
UNDATED (01/07/20) — The Aces and Lady Aces were also in action on Tuesday: the Aces lost to Louisville Walden by the score of 68-27, while the Lady Aces fell to Ohio County at the Sportscenter by the score of 70-29.
ATHENS, Ga. (AP) — Georgia led 14th-ranked Kentucky 37-31 at halftime and kept the lead until Immanuel Quickley's 3-pointer gave the Wildcats the advantage with about eight minutes remaining in the second half en route to the 78-69 win. Tyrese Maxey and Nick Richards each had 17 points for Kentucky, who won their 13th consecutive game over Georgia. 
LOUISVILLE, Ky. (AP) — Jordan Nwora scored 19 points to help No. 13 Louisville pull away from Miami 74-58. Louisville led by 20 midway through the first half before the Hurricanes got within 11 at the break. Miami eventually whittled it down to 57-52 on Kameron McGusty's two free throws with 5:37 left. The Cardinals snapped a two-game losing skid. 
UNDATED (01/07/20) — In the top 25 last night: 4th-ranked Baylor beat number 22 Texas Tech, 57-52…12th-ranked Maryland knocked off number 11 Ohio State, 67-55…16th-ranked Villanova topped Creighton, 64-59…Boston College upset number 18 Virginia, 60-53 and Rutgers knocked off 22nd-ranked Penn State, 72-61.
LOS ANGELES (AP) — The Los Angeles Lakers cruised to their sixth straight win as LeBron James poured in 31 points and Kyle Kuzma added 16 off the bench in a 117-87 blowout over the Knicks. The Lakers finished the game without forward Anthony Davis, who suffered a lower back injury in the third quarter. Davis bruised the bottom part of his spine above the tailbone when he attempted to block Julius Randle's driving shot and crashed to the floor.
UNDATED (01/07/20) — Other NBA scores: Detroit over Cleveland, 115-113…Portland edged Toronto, 101-99…Memphis over Minnesota, 119-112…Oklahoma City topped Brooklyn, 111-103 and Sacramento over Phoenix, 114-103.