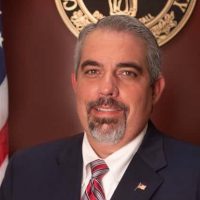 HARDINSBURG (11/27/19) — A swearing-in ceremony for new District Judge Bradley Butler has been scheduled for December 5th.
Butler will be administered the Oath during the ceremony at 3:30 that afternoon at the Breckinridge County Justice Center.
Butler was elected earlier in the month to fill the unexpired term of Kenneth Harold Goff II, who was appointed to the Circuit Court bench following the death of Robert A. Miller earlier this year. Goff was unopposed in the special election earlier in the month.
The 46th Judicial Circuit includes Breckinridge, Grayson and Meade Counties.