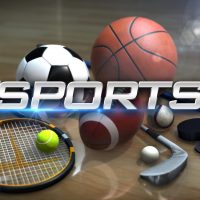 LEXINGTON (11/22/19) — UK Basketball embarks on a busy weekend with two games in three days: the first tonight host Mt. St. Mary's. Coverage on WXBC begins with "Countdown to Tipoff: at 4:30 ahead of the 6pm start. The Wildcats face Lamar on Sunday night.
MILWAUKEE (AP) — Giannis Antetokounmpo had 24 points, 19 rebounds and a career-high 15 assists for his second triple-double of the season to power the Milwaukee Bucks past Portland, 137-129. Eric Bledsoe added 30 points and six assists for the Bucks, who own a six-game winning streak and the best record in the NBA's Eastern Conference at 12-3. CJ McCollum scored a game-high 37 points for the Trail Blazers.
PHOENIX (AP) — Brandon Ingram scored 15 of his 28 points in the fourth quarter of the New Orleans Pelicans' 124-121 victory at Phoenix. JJ Redick chipped in 26 points and Jrue Holiday added 23 points with nine assists to help the Pelicans pick up their third straight win. Kelly Oubre Jr. led the Suns with 25 points in their third consecutive loss.
HOUSTON (AP) — Deshaun Watson threw two touchdown passes to DeAndre Hopkins and finished with 298 yards to help the Houston Texans beat the Indianapolis Colts, 20-17. The Colts' Jacoby Brissett ran for a touchdown but threw for only 129 yards as the 6-5 Colts dropped one game behind the first-place in the AFC South.
UNDATED (AP) — The NFL has upheld the indefinite suspension levied against Cleveland Browns defensive end Myles Garrett for his actions against Pittsburgh Steelers quarterback Mason Rudolph last Thursday. Garrett is banned for at least the final six regular-season games and any potential playoff games involving the Browns. He received the punishment for pulling off Rudolph's helmet and cracking him on the head with it in the closing seconds of Cleveland's 21-7 win.
UNDATED (AP) — Meanwhile, Rudolph is denying an anonymous report alleging he used a racial slur shortly before his confrontation with Garrett last week. ESPN cited anonymous sources in reporting Garrett told the NFL during the appeal of his indefinite suspension Rudolph used a racial slur just before a confrontation between the two players. An NFL spokesman says the league found no such evidence of the slur.
ARLINGTON, Texas (AP) — Major League Baseball has widened its investigation of alleged sign stealing by the Houston Astros and will probe activity by the team over the past three seasons. Commissioner Rob Manfred said MLB will "investigate the Astros situation as thoroughly as humanly possible." Oakland pitcher Mike Fiers said the 2017 World Series champs stole signs during home games by using a camera positioned in center field while he was with the team.