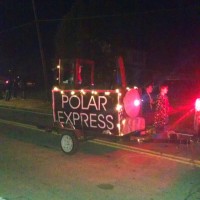 IRVINGTON (11/21/19) — Mayor Yvonne Kennedy told WXBC on Thursday that the Irvington Christmas Parade has been moved to Sunday from Saturday due to the threat of rain in the forecast.
The parade marks the first of three weekends with Christmas Parades: the Hardinsburg Parade is scheduled for next Saturday (11/30) with the Cloverport's parade on Saturday, December 7th.
(Kenndy talks about the parade in an interview that could be heard HERE.)
WXBC will have live streaming from the three parades on our Facebook page.