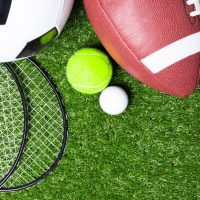 UNDATED (11/14/19) — In girls middle school basketball from Wednesday, the Breckinridge County Lady Tigers lost both games to St. Romuald: the 7th grade losing, 25-19 while the 8th grade fell by the score of 36-30.
LOUISVILLE, Ky. (AP) — Jordan Nwora scored 21 points, Dwayne Sutton added 14 and No. 4 Louisville shot 59% from the field to run past Indiana State 91-62. The Cardinals made 14 of their first 17 shots for a 16-point lead through 11 minutes on the way to a 47-26 advantage at the break. Tyreke Key led the Sycamores with 20 points, including four 3-pointers.
CHARLOTTE, N.C. (AP) — Rookie Ja Morant scored on a driving left-handed layup with 0.7 seconds left to give the Memphis Grizzlies 119-117 victory over the Charlotte Hornets. In his first NBA game in the Carolinas, Morant had his first double-double with 23 points and 11 assists to help the Grizzlies win consecutive games for the first time this season.
BOSTON (AP) — Kemba Walker poured in 25 points and the Boston Celtics picked up their ninth consecutive win by outscoring the Wizards, 140-133. Jayson Tatum bounced back from a historically bad shooting night with 23 points to help Boston overcome Bradley Beal's 44-point performance. Jaylen Brown scored 22 for the Celtics, who haven't lost since opening night against Philadelphia.
HOUSTON (AP) — James Harden delivered 47 points and Russell Westbrook added 17 points as the Rockets claimed their fifth consecutive win, 102-93 against the Clippers. Houston led just 90-88 until Harden hit two free throws and grabbed a rebound before draining a 3-pointer to put the Rockets ahead by seven. Clippers head coach Doc Rivers was ejected in the fourth quarter after receiving a second technical.
UNDATED (11/13/19) — Other NBA scores from Wednesday: Orlando beat Philadelphia, 112-97…Minnesota 129, San Antonio 114…the Lakers routed Golden State, 120-94 and Toronto over Portland, 114-106.
LEXINGTON, Ky. (AP) — Kentucky coach John Calipari has repeatedly insisted that a high early ranking isn't indicative of how good his young teams are at the time. He has his team's attention now. The currently top-ranked Wildcats were upset 67-64 by unranked and Evansville. Calipari hopes his squad learned a valuable lesson.
NEW YORK (AP) — Jacob deGrom has become the 11th player to win a Cy Young Award in consecutive years, while Justin Verlander has captured the postseason honor for the second time and first since 2011. DeGrom took NL honors after leading the league with 255 strikeouts and finishing second with a 2.43 ERA for the New York Mets. Verlander beat out Houston Astros teammate Gerrit Cole for the AL Award. Verlander led the majors with 21 victories and reached 300 strikeouts in a season for the first time.