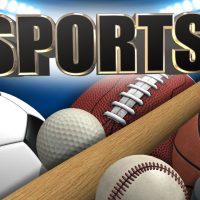 LEXINGTON (11/08/19) — UK Basketball plays it's first home game of the new season tonight when they host Eastern Kentucky at Rupp Arena. Coverage on WXBC begins with "Countdown to Tipoff" at 4:30 this afternoon.
CHARLOTTE, N.C. (AP) _ Kemba Walker returned to Charlotte and missed his first six shots before finishing with 14 points and six assists in the Boston Celtics' sixth straight win, 108-87 over the Hornets. Jayson Tatum scored 23 points to help the Celtics remain unbeaten since their opening-night loss at Philadelphia.
PHOENIX (AP) _ Jimmy Butler poured in 18 of his 34 points in the first quarter of the Miami Heat's 124-108 thumping of the Phoenix Suns. Aron Baynes had a team-high 23 points and Devin Booker added 22 for the Suns, who ended a three-game winning streak.
LOS ANGELES (AP) _ Lou Williams made a go-ahead jumper with 58 seconds left and added a 3-pointer to help the Los Angeles Clippers secure a 107-101 win against the Portland Trail Blazers. Williams finished with 26 points and Kawhi Leonard had a team-high 27 with 13 rebounds in coach Doc Rivers' 900th career victory.
UNDATED (AP) _ LaMarcus Aldridge delivered a season-high 39 points as the Spurs downed the Thunder, 121-112. Point guard Dejounte Murray had a career-high 10 assists along with 17 points and eight rebounds.
UNDATED (AP) _ New Orleans Pelicans rookie forward Zion Williamson says he expects to miss less than half the regular season due to his knee injury but is offering no specific timetable for a return. The first player taken in this year's draft had surgery last month on his torn right lateral meniscus. The Pelicans originally announced that his recovery was expected to last six to eight weeks.
OAKLAND, Calif. (AP) _ Josh Jacobs scored on an 18-yard run with 1:02 remaining as the Raiders pulled out a 26-24 victory over the Los Angeles Chargers in Oakland.  The Raiders went on the late drive after Philip Rivers threw a 6-yard pass to Austin Ekeler that gave the Chargers a 24-20 lead with 4:02 remaining. Carr was 21 of 31 for 218 yards, one TD and no interceptions.
UNDATED (AP) _ The Cleveland Browns will have a new running back when they take on the Buffalo Bills on Sunday. Kareem Hunt has been officially reinstated to the roster this week after serving the eight-game suspension he received from the NFL for two physical off-field altercations. Hunt has been practicing for two weeks and is eligible to be on the field this weekend.