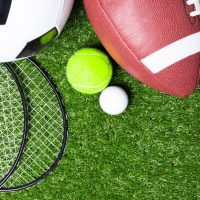 INDIANAPOLIS (AP) — T.J. Warren scored 21 points to lead the Indiana Pacers to a 121-106 victory over the Washington Wizards. Doug McDermott came off the bench and scored 17 of his 19 points in the first half for the Pacers , who were playing their third game in four nights.
UNDATED (AP) _ Dillon Brooks scored 31 points, rookie Ja Morant added 26 and the Memphis Grizzlies held onto a lead to beat the Minnesota Timberwolves 137-121. Rookie Brandon Clarke made all seven of his shots and scored 18 points, and Jae Crowder also had 18 points for Memphis. The Grizzlies snapped a three-game losing streak.
LOS ANGELES (AP) _ Giannis Antetokounmpo had 38 points and 16 rebounds, George Hill scored 24 off the bench and the Milwaukee Bucks repelled every threat in beating the Los Angeles Clippers 129-124 for their fourth win in a row. The Bucks hit 18 3-pointers, led by six from Hill.
TORONTO (AP) _ Pascal Siakam had 23 points and 13 rebounds, Kyle Lowry scored 24 and the Toronto Raptors beat the Sacramento Kings 124-120. Serge Ibaka scored 10 of his 21 points in the fourth quarter as the Raptors won their fifth straight over the Kings and improved to 4-0 at home this season.
UNDATED (11/06/19) — Other NBA scores from Wednesday: Detroit 122, the Knicks 102…Chicago topped Atlanta, 113-93… Dallas edged Orlando, 107-106 and Utah beat Philadelphia, 106 to 104.
UNDATED (11/06/19) — Defending national champion Virginia opened their season and defense of their title with a 48-34 win at ACC rival Syracuse. The Cavaliers became the first defending men's basketball champion to start the next season with a true road game since UCLA opened the 1967-68 season at Purdue.
INDIANAPOLIS (AP) — Brian Hoyer is spending this week preparing as the Indianapolis Colts' starting quarterback. Jacoby Brissett is recovering from a left knee injury. Coach Frank Reich says a decision won't be made until later this week, but he expects Hoyer to be ready if needed against Miami.
UNDATED (AP) _ Atlanta Falcons quarterback Matt Ryan was a limited participant in practice and has yet to be cleared for more work after a right ankle sprain forced him to miss his first start since 2009. Ryan is hoping to return this week as the Falcons carry a six-game losing streak to New Orleans. If he can't play, Matt Schaub will make his second straight start.