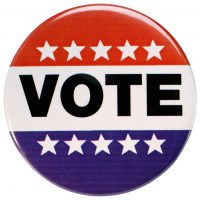 UNDATED (11/05/19) — Democrat Attorney General Andy Beshear holds a 4,000 vote lead over incumbent Republican Matt Bevin in the race for Kentucky Governor.
According to numbers as of 9pm CST Tuesday, Beshear and Bevin both had 49 percent of the vote, with Libertarian Jack Hicks with just 2 percent.
If the results hold, Beshear's victory would be the lone win of the statewide Constitutional offices for Democrats as Republicans won the other races.
Daniel Cameron defeated former Attorney General Greg Stumbo to succeed Beshear as Attorney General, becoming the first African-American to serve as Attorney General and first Republican since 1948. Michael Adams defeated former Miss America Heather French Henry for the Secretary of State's office with incumbent Democrat Alison Grimes termed out.
Incumbents Allison Ball (Treasurer), Mike Harmon (Auditor) and Ryan Quarles all comfortably won re-election.