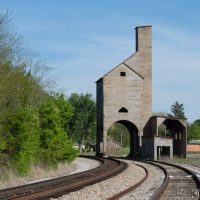 10/7/2019—The Irvington City Council approved Mona Drane as City Clerk/Treasurer, at their regular meeting Monday evening.  Drane, who has been working with the City on a part time basis, will be paid $16.00 per hour.  Kristie Taul was appointed Assistant City Clerk.  She replaces Misty Swink, who resigned  effective October 17.
In other business, the Council approved the first reading of an ordinance allocating funds for a City Council Attorney.  It was suggested that budgeted funds be split equally between the City Attorney and the City Council Attorney.
The Council took no action on addressing deficits in the Wastewater Account.  The Council will have a Special Called Meeting Monday, October 14 at 7:00PM EST, to address the issue.
The Council approved the roster for the Irvington Volunteer Fire Department.  There are twenty Firefighters, and three Junior Firefighters.  Brian Board is Chief, and Jason Ballman will serve as Assistant Chief.  The department responded to 39 calls in September.  The Council voted to close a Fire Department checking account.  The money will be transferred to a savings account.
The Council approved a motion to add $1,000 to the Veterans Memorial account.  The money will come from professional development funds.
A motion to have all purchase orders approved by the City Clerk, was passed.
The Council approved a lease payment to CSX.
After some discussion, the Council voted not to collect beer and liquor license fees.  It was determined that administrative costs would be prohibitive.
A resident of the City asked why no Irvington police officers responded to an accident that happened at 4:00pm last week.  It was explained that several officers were either at training or on vacation.
Trick or Treat hours were set for 6:00-9:00pm EST October 31.