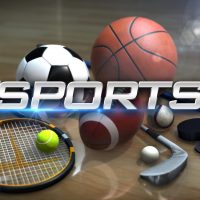 UNDATED (10/01/19) — The Breckinridge County Lady Tiger volleyball team hosts the Cloverport Lady Aces tonight at 6 at Tiger Arena. The Lady Tiger soccer team wraps up their regular season tonight with a match at Tiger Stadium against Hart County scheduled for 5:30.
PITTSBURGH (AP) _ Mason Rudolph was 24 of 28 for 229 yards and two touchdowns as the Pittsburgh Steelers whipped the Cincinnati Bengals, 27-3 for their first win of the season. The Bengals led 3-0 until Rudolph connected with James Conner on a delayed screen for a 21-yard touchdown in the second quarter. Pittsburgh broke the game open with Rudolph's 43-yard heave to rookie Diontae Johnson midway through the third.
NEW YORK (AP) _ Oakland Raiders linebacker Vontaze Burfict has been suspended for the last 13 weeks of the season for a helmet-to-helmet hit on Indianapolis tight end Jack Doyle during Sunday's 31-24 win over the Colts. Burfict was flagged for unnecessary roughness and ejected from the Raiders' game against the Colts on Sunday after a blow to Doyle's head early in the second quarter. 
UNDATED (AP) _ Denver Broncos rookie linebacker Bradley Chubb is done for the season after tearing the ACL in his left knee. The fifth player taken in this year's NFL draft was injured during Sunday's 26-24 loss to Jacksonville, although he finished the game and forced a fumble on the last series. Broncos coach Vic Fangio says Chubb was surprised by the extent of the injury when he woke up yesterday morning.
WASHINGTON (AP) _ The Washington Nationals host the Milwaukee Brewers in Tuesday's National League wild-card game. The Nationals will start Max Scherzer, who was 11-7 with a 2.92 ERA and 243 strikeouts over 172 1/3 innings. The Brewers counter with Brandon Woodruff after he went 11-3 with a 3.62 ERA and 143 Ks over 121 2/3 innings.
LOUISVILLE, Ky. (AP) — A group of former Louisville men's basketball players have reached a confidential settlement of a lawsuit with the NCAA that did not restore the Cardinals' vacated 2013 national championship and 2012 Final Four but retains the players' statistics and honors "without an asterisk." Cardinals captain Luke Hancock, the 2013 Final Four Most Outstanding Player, and four teammates alleged in the suit that the NCAA cast them in a false light and wrongfully vacated their achievements.
SACRAMENTO, Calif. (AP) _ California Governor Gavin Newsom says he has signed the law that will let athletes at California universities make money from their images, names or likenesses. The NCAA Board of Governors had asked Newsom to veto the bill, saying it "would erase the critical distinction between college and professional athletes." The board also warned that the law could prompt the NCAA to bar them from competition.