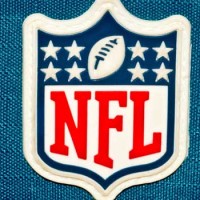 ATLANTA (AP) — Marcus Mariota threw three first-half touchdown passes and the Tennessee Titans ended a two-game losing streak by beating the Atlanta Falcons 24-10. The Tennessee defense delivered three fourth-down stops. A.J. Brown caught two of Mariota's three scoring passes.
INDIANAPOLIS (AP) — Derek Carr led the Oakland Raiders to touchdowns on three of their first four possessions and Erik Harris returned a late interception 30 yards for a score to seal a 31-24 victory at Indianapolis. Oakland snapped a two-game losing streak and won in Indy for the first time since 2001.
UNDATED (09/28/19) — The NFL is down to three unbeaten teams after Sunday: Kansas City needed a late touchdown to rally past Detroit, 34-30…New England held off Buffalo, 16-10 to go 4-0 for the first time since 2015. The Rams were knocked from the ranks of the unbeaten with a 55-40 loss to Tampa Bay. Dallas also fell from the unbeaten after a 12-10 loss to New Orleans on Sunday night. The 49ers were idle.
UNDATED (09/28/19) — Elsewhere from week 4, the Chargers 30, Miami 10…the Giants over the Redskins, 24-3…Cleveland topped Baltimore, 40-25…Carolina outlasted Houston, 16-10…Seattle beat Arizona, 27-10…Chicago lost Mitch Trubisky to a shoulder injury, but backup Chase Daniel led the Bears to a 16-6 win over Minnesota and Jacksonville got a field goal as time expired to beat Denver, 26-24.
ST. LOUIS (AP) _ The St. Louis Cardinals clinched the NL Central title by blowing out the Chicago Cubs, 9-0. Jack Flaherty limited the Cubs to a pair of hits over seven innings to help the Redbirds finish two games ahead of the Milwaukee Brewers, who dropped a 4-3 decision to Colorado in 13 innings.
ST. LOUIS (AP) _ The Chicago Cubs are looking for a new manager after announcing that Joe Maddon won't be back in 2020. The Cubs ended a 108-year World Series championship drought when Maddon led the club to the 2016 title. The Cubs also made it to the NL Championship Series in 2015 and 2017 and reached the playoffs as a wild card last season.
UNDATED (AP) _ Alabama is No. 1 in The Associated Press college football poll for the first time this season, replacing preseason No. 1 Clemson following the Tigers' narrow win at North Carolina on Saturday. Georgia, Ohio State and LSU round out the top five. 
CONCORD, N.C. (AP) _ Chase Elliott won NASCAR's Cup playoff race at Charlotte Motor Speedway on Sunday. Alex Bowman finished second on the hybrid road/oval course, while Kevin Harvick finished third. Aric Amirola, Ryan Newman, Kurt Busch and Erik Jones were eliminated from the playoffs.