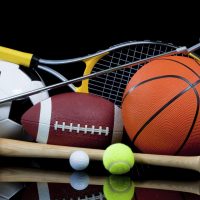 BALTIMORE (AP) _ The Los Angeles Dodgers are the first team to clinch a major league playoff berth this season, capturing their seventh consecutive NL West title with a 7-3 victory at Baltimore. Corey Seager drove in five runs with a pair of homers for Los Angeles, which took sole possession of first place on April 17 and led by 21 games on August 24.
UNDATED (AP) _ The Cards still top their division by four games over Chicago after Steve Cishek walked three straight hitters in the bottom of the 10th to allow the Padres to come away with a 9-8 victory over the Cubs. The Cubs failed to capitalize after St. Louis lost to Colorado, 2-1. Milwaukee only trails Chicago by a game for the 2nd Wild Card spot after a 4-3 win over Miami
PHILADELPHIA (AP) _ Corey Dickerson homered twice and had three RBIs in the Philadelphia Phillies' 6-5 victory against the Atlanta Braves. Jose Berrios combined with two relievers on a two-hitter in the Minnesota Twins' 5-0 shutout of Washington, keeping the Nats nine-and-a-half games behind Atlanta in the NL East. The Phillies are only two games out of the 2nd wild card spot. 
ANAHEIM, Calif. (AP) _ Rookie Zach Plesac allowed four hits in his first complete game as the Cleveland Indians thumped the Los Angeles Angels, 8-0 to stay a half-game behind Oakland for the second AL wild card. Oakland blasted Houston, 21-7. Matt Olson and Sean Murphy both homered twice and the Athletics set a season-high for runs. 
UNDATED (AP) _ The Brewers' playoff hopes were dealt a very big blow on Tuesday: Reigning National League MVP Christian Yelich broke his right kneecap on a foul ball during Milwaukee's win over the Marlins. Yelich will return to Milwaukee on Wednesday for further evaluation.
UNDATED (AP) _ Newly-acquired Patriots wide receiver Antonio Brown has been accused of rape by a former trainer. Britney Taylor says Brown sexually assaulted her on three occasions, according to a lawsuit filed Tuesday in the Southern District of Florida. Brown has denied the allegations.
UNDATED (AP) — Kentucky linebacker Josh Paschal, who missed most of last season while being treated for skin cancer, is one of the first three nominees for college football's comeback player of the year award. Winners will be announced by the Associated Press in December.
NEW YORK (AP) _ A former Adidas consultant who became a key government witness in a college basketball corruption case has been sentenced to one year of probation. Thomas "T.J." Gassnola received the term on Tuesday in federal court in Manhattan. Gassnola had pleaded guilty in a scheme to funnel secret payments to the families of top recruits and agreed to testify against a former Adidas executive and two other defendants at a 2018 trial.