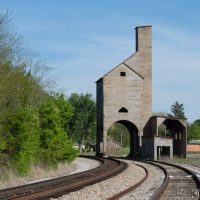 9/10/2019—The Irvington City Council approved the second reading of an ordinance setting tax rates for the current year, at a Special Called Meeting Tuesday evening.  The personal property tax rate is 46.6 cents per $100.00 assessed valuation.  The motor vehicle rate is 32 cents.  The vote was 4-0.  Council members Pat Logsdon and Olivia Burdette did not attend the meeting.
In personnel matters, City Clerk Pam Brooks announced her resignation effective September 10.
In other business, a resident who is moving into the area, asked the Council to extend a water line approximately 1,000 feet along Highway 2202.  Before taking any action, residents who live along the proposed extension, will be asked if they would like to hook on to the line.
The Council will have a Special Called Meeting on September 24 at 7:00pm EST.  Among the issues to be discussed will be the wastewater account.  According to Mayor Yvonne Kennedy, the account is losing money, and the Council will address possible solutions to the problem.  The Council will also discuss estimates for a new roof on the fire house, and budgeting funds for the Eva Carman Park and Veterans Memorial.
Police Chief Brandon Brinkley said the Department made approximately $13,000 in the recent surplus auction.  The Council approved a motion to allow the Police Department to move from City Hall to the old Library/Woman's Club building.
Fire Chief Jason Ballman said he is applying for a grant for a thermal imager.  Engine 66 will be sold as surplus property.
The Council approved a motion to transfer $100.00 from the General Fund to the Veteran's Memorial account.  The money will be used to paint the flagpoles.