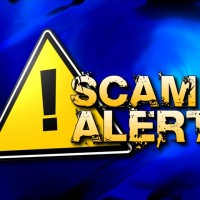 HARDINSBURG (04/12/19) — According to Breckinridge County Chief Deputy Bruce Anthony, citizens have reported several scammers in the area. 
The scammers are trying to lure people to a public place, with the promise of cash prizes and a new convertible delivered to their residence while they're gone….If it sounds too good to be true, it probably is.  
Be extra cautious about sharing your information with strangers.