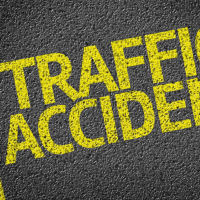 McDANIELS (04/03/19) — A one-vehicle wreck Wednesday afternoon off Highway 737 in the McDaniels area injured six teenagers, three critically.
The wreck happened around 3:45pm along Calvert Church Road.
According to Breckinridge County Sheriff's Department Chief Deputy Bruce Anthony, a vehicle carrying the male juveniles met another vehicle along Calvert Church, with a wheel dropping off the shoulder, causing the driver to over-correct steering, causing the vehicle to overturn, ejecting three of the occupants.
The three ejected were airlifted to Louisville for treatment. The three others were taken by Breck Central EMS to Twin Lakes Regional Medical Center.
Names of the juveniles were not immediately available, but Anthony said the six ranged from 13 to 17.
The accident remains under investigation.