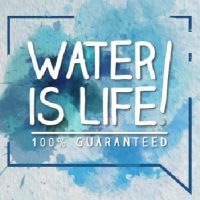 FALLS OF ROUGH (03/13/18) — The Breckinridge County Soil Conservation District held their annual Awards Dinner on Monday (03/13) evening at the Rough River Dam State Resort Park.
Winners of the Poster and Essay Contests were recognized: Hardinsburg Elementary Student Emma Henderson was the Art contest from among over five-hundred entries submitted. Second place went to Aaron Drane of Custer Elementary and 3rd to Ben Johnson student Isabella Dockery.
In the writing contest, Breckinridge County Middle School's Caden Lucas received top honors from a dozen entries.
The district honored Jimmie Whitworth and Gary Lyon with the Master Conservationist Award. Hosts for the Regional Land Judging Competition, Donnie & Paula Whitworth and the State event (Ralph Taul) were recognized in addition to members of the BCHS FFA Judging Team (Isaak Jeffries, Nick Young, Baylee Whitfill and Shaylynn McKellar).